Our Stand with
Trans support
group
facilitators!
We are so excited to introduce you to our support group facilitators!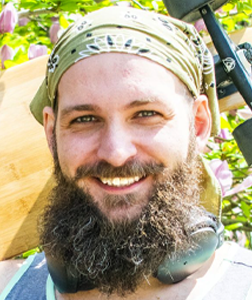 Joey Colby
Joey (any pronouns) is a bigender MSW student at Oakland University. They are currently studying integrated health and working on numerous projects to improve the university. Joey enjoys longboarding, reading, writing, and volunteering at an urban poultry farm nearby. Joey currently works as the graduate assistant for Oakland University and has worked previously as a welder, chef, and legal assistant.
Joey facilitates the 2nd Thursday virtual teen group.
Nicole Ellefson
Nicole Ellefson (she/her) was born and raised in the heart of Chicago. She moved to Michigan in 1993. She works in the field of education. Her eldest child was assigned female at birth and came out as a gay trans guy in 2012. She has been engaged in LGBTQ advocacy ever since. She leads the Lansing chapter of SwT which meets monthly at the Salus Center in downtown Lansing.
Nicole co-facilitates the Lansing parent group.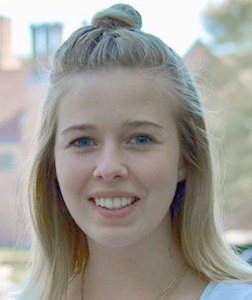 Amanda Erhardt
Amanda (she/her/hers) is a Clinical Mental Health Counseling Master's student at Northwestern University. She believes that support groups and therapeutic experiences provide individuals with the opportunity to grow into the most authentic version of themselves. Amanda recognizes the importance of supporting and advocating for individuals in marginalized bodies and marginalized communities. Amanda trains under the supervision of Dr. Nicole Law, PsyD, LP., specializing in working with trans folks and trans teens.
Amanda facilitates the Monday virtual tween group.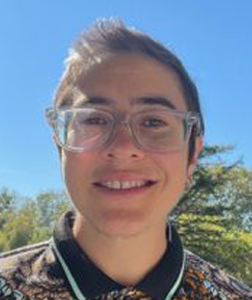 Lu Evergreen, LMSW, LISW, CNP
Lu Evergreen (they/them), LISW, CNP leads the nonbinary young adult support group on a monthly basis. Lu graduated with a Master's in Social Work from the University of Chicago in 2010 and is now a licensed social worker in both Michigan and Iowa. Lu specializes in working with LGBTQIA+ folks and those who have experienced trauma. They are committed to helping create systemic changes that will make this world a friendlier place for QTBIPOC folks and others on the margins of our society. In their free time, Lu enjoys camping, hiking, growing food, foraging, and giving back to the land. They are community-oriented and greatly value the connections they've built in their life.
Lu facilitates the non-binary young adult group.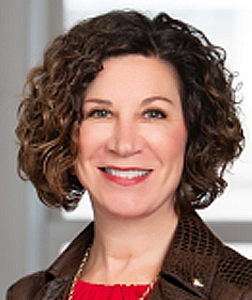 Lisa Goyette
Lisa (she/her) has been running a support group for parents of transgender and non binary kids since 2017 in the Lake Orion, MI, area. She has a degree in Social Work and is certified in Emotional & Social Intelligence and Diversity, Equity and Inclusion.
Lisa takes great pride in creating a safe and non-judgmental environment where parents are met where they are at in their journey with their children. Lisa is passionate about providing moms and dads support and care along with helpful information to allow them to better assist not only their kids but also themselves.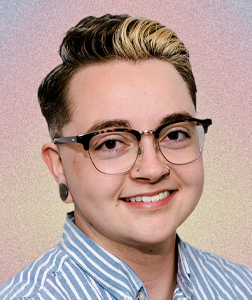 Al Gray
Al Gray (they/them) is a trans non-binary, LLMSW-C that provides mental health services out of Suunta Integrative Health in Marquette, MI. Al's specialties and areas of experience include the LGBTQIA+ population, gender affirming care, sexual health and well-being, anxiety, depression, substance use recovery, and grief and loss. They received their Master of Social Work degree from Northern Michigan University in 2023. They hope to continue to advocate for better resources and support for the LGBTQIA+ community in the Upper Peninsula of Michigan and beyond. They received their Bachelor's degree in 2018 from NMU with majors in Philosophy and Sociology. Al's life philosophy is that everyone is different and everyone belongs. In their free time they enjoy hanging out with their wife and dachshund and remaining curious about what life has to offer.
Al co-facilitates the Marquette, MI teen group.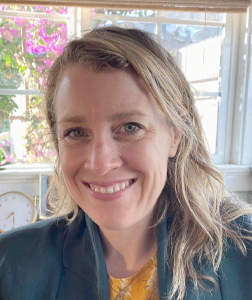 Erin Hartley
Erin Hartley (she/her) lives in the Pacific Northwest with her non-binary partner and their 4 cats, 2 dogs and an undetermined number of chicken. She has three children, two of who came out as non-binary as adults. She has been an Ally Parent since 2018.
Erin co-facilitates our new support group for parents who have adult children who have transitioned.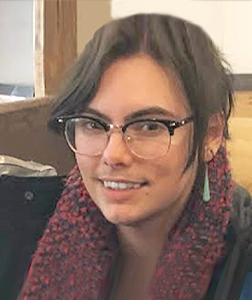 Axel Hettinger
Axel (he/him) is a transgender two-spirit man from the Florida Keys who is currently completing his master's in social work at Grand Valley State University. Currently working at the Grand Rapids Pride Center, Axel helps to provide essential services, care, and counseling to members of the LGBTQIA+ community. His work often branches over into the arts, and he specializes in using visual art and media integration in practice. While he works with all ages, Axel's work primarily centers around helping adolescents and young adults in the community. Axel received his undergraduate degree in History and is an alumnus of Interlochen Arts Academy.
Axel co-facilitates the Grand Rapids in-person teen group.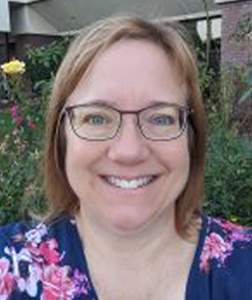 Karen Ketola
Karen (she/her) is a Volunteer Coordinator at a non-profit hospice. She supports the families of Stand With Trans and chose to become a support group facilitator because of her daughter, Holly.
Karen co-facilitates the Lansing parent group.
Krystina Edwards
Krystina Edwards, CNP (she/her) is a Detroit, MI native working as the Community Engagement Manager for the Ruth Ellis Center. She has a Master of Public Administration from Western Michigan University. Krystina has spent the past 9 years working for LGBTQ organizations with an emphasis in HIV/STI case management, event coordination, and training providers to be more affirming to LGBTQ+ issues. She is passionate about the advancement of the lives of LGBTQ+ young people, especially trans identified folks.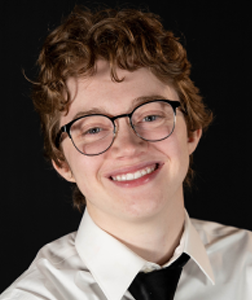 Finn L.
Finn is a young adult transgender man who resides in the Metro Detroit area. He is a recent graduate from Michigan State University, where he studied filmmaking and graphic design. Early on in his transition, he struggled to find a transgender support group that was able to meet his needs. Now, he strives to provide the support he wished he was able to find when he needed it. On any given day you can find Finn listening to music and attending live shows, playing video games, watching films, reading nonfiction books, and playing the guitar.
Finn co-facilitates the trans male support group. If you have any questions or potential support group discussion topics, contact him at finn@standwithtrans.org.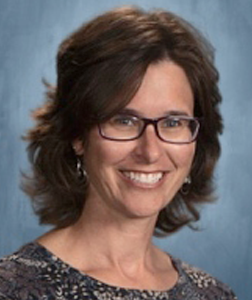 Stephanie Lange
Stephanie Lange (she/her) is a high energy human services professional with over 25 years of experience including therapy, training, implementing evidence-based practices, supervision, and more in settings like public schools, community mental health, universities, and non-profits across Michigan. Stephanie completed her MSW from the University of Michigan in 1995 and never looked back, knowing that social work is her calling and passion. At-risk youth have been her main focus for the last couple of decades and she hopes to help you find the best resources, assist with problem solving, and building on your strengths to provide the best care and support you can to your loved ones!
Stephanie facilitates the trans teen 2nd Monday group.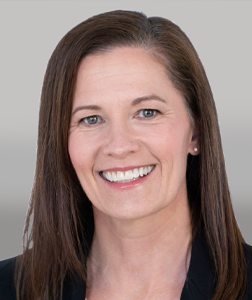 Emily Malloy, JD, LMSW
Emily (she/her/hers) is an attorney, mediator, divorce coach and licensed master social worker in New York City, and is also a parent to a transgender and neurodiverse child, as well as a cisgender and neurotypical child. She is passionate about helping young people of any age be understood, appreciated and nurtured for who they are. She believes that one of the best ways to do this is by providing a separate, safe and non-judgmental space for their parents to ask questions, learn about themselves and their child, and be supported.
Emily facilitates the 2nd Thursday virtual parent group.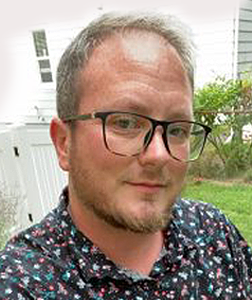 Ashton N.
Ashton (he/him) is a trans man who began his transition in 2015. He has been involved in community building, group facilitation, and Transgender education for 15 years, and is currently pursuing a Master's degree in Social Work at Wayne State University.
Ashton co-facilitates the trans man group.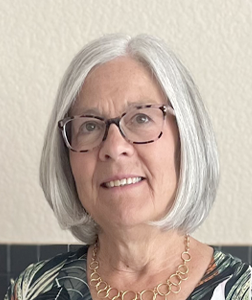 Danette Tritch
Danette Tritch (she/her) lives in Colorado Springs where she advocates with Inside Out Youth Services as the facilitator of TransParenting, a parent support group. Danette serves on the Board of PFLAG Colorado Springs. She is mom to an adult trans child and has been an Ally Parent since 2015.
Danette co-facilitates our new support group for parents who have adult children who have transitioned.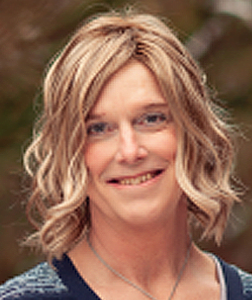 Jonelle Tunney, MA
Jonelle Tunney (she/her) gained a wealth of experience in helping young people achieve meaningful growth and a greater sense of well-being in a career as a school counselor. As a transgender female, she is a strong advocate and ally for all those within the LGBTQIA+ community. Jonelle is genuinely interested in learning about others and has a deep empathy for the way life looks and feels from their point of view. She earned a Bachelor of Science Degree in Education (Psychology, English), from Central Michigan University in 1998 and a Master of Arts in Counseling from Western Michigan University in 2007. She is now working on attaining her counseling license.
Jonelle co-facilitates the Grand Rapids in-person teen group.
Sign up for a parent/caregiver, tween, teen, or nonbinary
young adult support group.
Our groups are free, but pre-registration is
required to receive the Zoom link.
Mailing Address
23332 Farmington Rd #84
Farmington, MI 48336