Posted by Cameron Parkins 
On April 5, 2021, the New York Times published a succinct Opinion by Jules Gill-Peterson, author of "Histories of the Transgender Child".
The title was, Transgender Childhood Is Not a 'Trend'. Rightfully so, Ms. Gill-Peterson and the Times determined that one way to effectively respond to the aggressive legal assault on transgender youth is to address the false narratives which underlie the argument put forth by those opposed to social transition, medical care, and sports participation for trans youth.
As Ms. Gill-Peterson's book title suggests, though the visibility of transgender youth has increased exponentially, transgender youth have always existed – she goes back 100 years. Attempts to invalidate the legitimacy of a trans identity are heavily reliant on the narrative that explains the increase in visibility of transgender youth as a trend, and social contagion as the mechanism. Her opinion addresses the fact that this is not a trend, and I will below explain why Transgender Childhood Is Not The Result of Social Contagion.
To reiterate and expand upon Gill-Peterson's statement that trans youth have always existed it may be helpful to go back more than a hundred years. In 1479 BCE Queen Hatshepsut of Egypt was Pharaoh, declared herself King, dressed in male attire and wore a beard and in 218 CE (at age 15) Roman Emperor Elagabulus dressed as a female an offered half the kingdom to any surgeon who could transform him into a woman. Even having a powerful trans leader did not result in social contagion in Egypt and Rome.
Just as trans individuals have always existed, so have left-handed people and gays. In the last century, social contagion was alleged when there was a huge increase in the number of left-handed children (from 2% to 13%) once left-handedness was accepted rather than stigmatized and was feared (along with 'recruitment') as the increase visibility of gay people following several key liberating events. Thankfully, most people now accept that these differences from the majority culture are not due to imitation or witchcraft and are simply normal variations.
The concept of social contagion comes from Social Learning Theory which states that conscious and deliberate imitation takes place when individuals are presented with uncertain and ambiguous situations (such as adolescence). The belief is that vulnerable teens actively look to others for guidance and consciously imitate them. This idea is based in faulty logic which confuses correlation with causation; because unsupportive parents noted that most kids who "suddenly" came out as trans had prior contact with other trans youth, they concluded that their child copied what the other kids were doing for a variety of reasons.
However, a better explanation would be Convergence Theory which suggests that homogeneity and clustering of subgroups is not a result of contagion but the result of prior shared motivations that cause collectivities to converge in the first place. Think, "Birds of a feather flock together" rather than "Monkey see, monkey do'." Maybe like other stigmatized individuals, kids that came out as trans had prior contact with other trans youth because they had a shared identity and sought out a supportive person. Maybe behaviors are not caused and transmitted by contact but instead, inhibited behaviors are simply released when they find a welcoming environment.
Hopefully, there is research on the horizon to that will show that it is unlikely that being transgender is due to social contagion. I would expect that outcome given the research that shows same-sex sexual attraction does not spread in adolescent social networks.
Brakefield, T.A., Mednick, S.C., Wilson, H.W., De Neve, J.E., Christakis, N.A., Fowler, J.H. (2014). Same-sex sexual attraction does not spread in adolescent social networks. Arch Sex Behav. 43(2):335-44. doi: 10.1007/s10508-013-0142-9.
---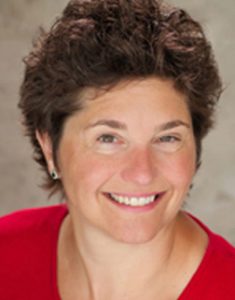 Antonia Caretto, Ph.D. is a fully licensed Clinical Psychologist and a graduate of the University of Michigan and the Alliant International University California School of Professional Psychology. Dr. Caretto's 1991 doctoral dissertation research was on "Familial Homosexuality Among Women and It's Relationship to Childhood Gender Role Non-Conformity and Adult Sex Role."
Dr. Caretto has a solo private practice in Farmington Hills, MI, and gender identity development continues to the focus of much of her work.
Mailing Address
23332 Farmington Rd #84
Farmington, MI 48336