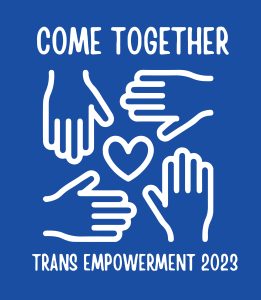 October is Trans Empowerment Month!
Join us for our 4th annual event with sessions for trans youth and trans young adults, as well as for parents/caregivers and allies!
We'll be adding this year's sessions throughout summer and early autumn 2023. You can feel free to sign up now, though, at this website. The event is FREE for folx ages 24 and younger. For 25+, take advantage of early bird pricing ($37) for a month's worth of affirming, educational, and entertaining content.
We look forward to seeing you there!