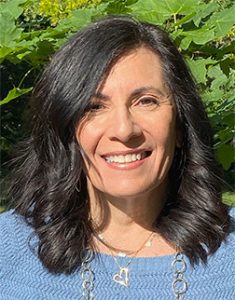 Posted by Cameron Parkins 
FOR IMMEDIATE RELEASE
CONTACT:
Roz Gould Keith
Executive Director, Stand with Trans
248-907-4853
Stand with Trans Hosts First-Ever Month-Long Virtual Experience
for Trans Youth and Allies
Celebrating gender diversity, empowering youth, educating community
Farmington Hills, MI: This October, a Detroit-based, national organization serving transgender youth is not letting COVID-19 prevent them from saving lives. The global pandemic has crippled many nonprofit events but Stand with Trans is doubling down by dramatically expanding its traditional one-day in-person event, into a month-long extravaganza of entertainment, workshops, networking, peer-support and more.
For many trans youth, social distancing is incredibly difficult, and staying at home may not be the safest choice they make.
The theme this year is Be YOU. Presenters include Dr. Marci Bowers, gender confirmation surgeon, Kristin Beck, former Navy Seal and trans woman, Owen Bondono, trans man and Michigan's Teacher of the Year, Dr. Daniel Shumer, pediatric endocrinologist and co-founder of the University of Michigan's child and adolescent gender clinic at Mott Children's Hospital, KidPower International (people safety/skill building), Sander Jennings (Jazz Jennings older brother) and so many more.
Due to the global pandemic, all content will be presented virtually. Sponsors currently include Springmatter, TransKids Purple Rainbow Foundation and Bernard Wealth Management. October is LGBT history month and Stand with Trans will celebrate National Coming Out Day, International Intersex Awareness and National Pronoun Day throughout the month. Friday Fun Nights will include a musical showcase, iPhone "foto" fun for kids, and a Costume Dance Party on October 30 with nationally recognized DJ Ome.
It is an unprecedented era for trans visibility and this month-long (first of its kind) event amplifies and validates the voices of the trans/nonbinary youth served by Stand with Trans. More than half of transgender youth have attempted or seriously contemplated suicide. A major cause for this alarming rate is a lack of support from family and community. LGBTQ+ kids who have at least one supportive adult in their lives are 40 percent less likely to attempt suicide than those who have no supportive adults. One person can mean the difference between life and death for an LGBTQ+ child.
Stand with Trans, the only organization in Michigan whose mission is to support transgender youth, has provided a source of light in the darkness to underserved, marginalized children and their families since 2015. The Annual Trans Empowerment Workshop centers around providing resources, education, and life-saving tools to transgender/nonbinary youth and their families. The content will be geared to young gender diverse children through adults depending on the subject matter. All sessions require registration. Youth may attend at no charge. There is a fee for adults; one fee = all sessions!
For additional information, contact Roz at roz@standwithtrans.org or go to www.standwithtrans.org/beyou
Mailing Address
23332 Farmington Rd #84
Farmington, MI 48336