Posted by Roz Keith 
Roz Keith on Michelle Brown Podcast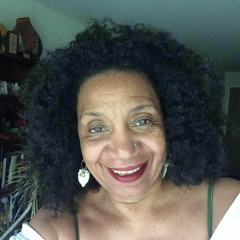 Check out Executive Director Roz Keith's recent talk on Collections with Michelle Brown as she talks about the founding of Stand with Trans and the organization's mission to be a
resource for trans families.
January 15, 2021
There are no limits to a mother's love or the lengths she will go to provide a safe loving environment for her children. Roz Gould Keith is an amazing woman, a life-long learner, and a believer in community. But first and foremost, she is a mother. She began a journey of support, education, and advocacy not just for her son but for other transgender youth and their families she met along the way.
She is the founder and executive director of "Stand WIth Trans." Founded in 2015, Stand with Trans is here for trans youth and their families. The organization's intention is to be a resource, a source of support, a safe place, and a non-judgmental-all-inclusive organization.
She returns to tell how Stand With Trans has grown from its beginning to continue to serve trans youth and families.
Mailing Address
23332 Farmington Rd #84
Farmington, MI 48336