Posted by Cameron Parkins
Stormé DeLarverie (1920-2014)
DeLarverie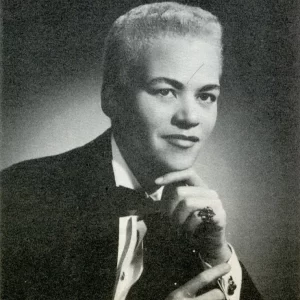 was born in Louisiana to a black mother who was a servant to a white homeowner, her father. DeLarverie spent 1955 to 1969 as the MC of the Jewel Box Revue, a touring variety show featuring
both black and white entertainers who dressed in drag. The Jewel Box Revue was the first racially integrated drag revue in North America and featured all drag queens except for
DeLarverie who was the only drag king in the show. Even off stage, DeLarveire wore three piece suits, "men's" hats and more casual "men's" clothing. Their gender-nonconforming style was a huge influence in fashion trends before unisex styles became accepted.
DeLaverie was an LGBTQ activitist who was seen by witnesses as throwing the first punch in the Stonewall uprising on June 27, 1969 to combat police harassment and violence of queer folks in Greenwich Village, New York City. These protests that DeLaverie participated in sparked the gay rights movement and is the origin of modern day pride parades. Two weeks after the Stonewall rebellion, DeLarverie helped form the Stonewall Veteran's Association and held several offices in this organization throughout their life. DeLarverie's bravery, activism and authenticity paved the way for more acceptance of the LGBTQ community for years to come.  
Sources:
https://www.blackpast.org/african-american-history/people-african-american-history/delarverie-storme-1920-2014/
Mailing Address
23332 Farmington Rd #84
Farmington, MI 48336