Posted by Cameron Parkins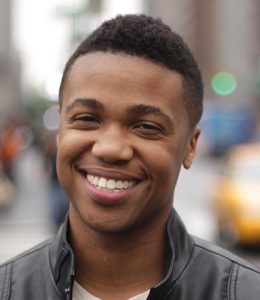 Allums was the first openly transgender person to play NCAA Division I sports when he played college basketball for the George Washington University women's team. As a child Allums
was a tomboy and would often say that he was a boy despite being born as a biological female.
It was during his sophomore year in college that Allums began telling some of his teammates he was a man inside a woman's body. On November 13, 2010 he came out publicly at the Best Buy Classic in Minneapolis in a game against the University of Wisconsin-Green Bay. Allums teammates and coaches were supportive and his coming out experience was mostly positive despite some stress he encountered due to the media portrayal of his transgender identity.  
Allums continues to advocate for the transgender community through public speaking engagements and mentorship of LGBTQ youth. He travels around the country to different high schools and colleges sharing his story, giving advice on confronting bullies and educating the public about transgender issues. Allums starred in Laverne Cox's MTV documentary The T Word, that explores the lives of young transgender folks. Additionally, he started a project called "I Am Enough" that encourages the LGBTQ community to submit their stories so others struggling with similar issues won't feel so alone. Allums is also a writer and published a book called Who Am I?, that features poems and letters he wrote about his parents and himself in regard to his gender identity. In 2015, Allums was inducted into the National Gay and Lesbian Sports Hall of Fame. Allums advocacy continues to positively impact the transgender community and help initiate systemic change.
Sources:
https://www.outsports.com/2020/10/2/21498421/lgbtq-sports-history-kye-allums-transgender-ncaa-division-one
https://time.com/3537849/meet-the-first-openly-transgender-ncaa-athlete/
https://en.wikipedia.org/wiki/Kye_Allums
https://www.glaad.org/blog/kye-allums-discusses-his-personal-history-transgender-athlete
Mailing Address
23332 Farmington Rd #84
Farmington, MI 48336