Posted by Cameron Parkins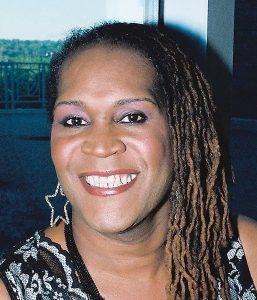 Jenkins became the first openly transgender black woman elected to public office in
November 2017 when she earned approximately 73 percent of the vote in the race for an open
seat in the Minnesota City Council. In 2022, she was made history after being voted in as the first transgender city council president!
Jenkins is a Chicago native who grew up in a low-income, working class community and was raised by a single mother. She came out as gay in her 20s and and began presenting as female and living publicly as a transgender woman in her 30s. 
In addition to being a politician, Jenkins is a grandmother, writer, performance artist, historian, poet, transgender activist and worked as a policy aide for many years. She worked in the Hennepin County government for almost 10 years then was hired as a staff member on the Minneapolis City Council. Additionally, she became the curator of the Transgender Oral History Project at the University of Minnesota during that time  and interviewed over 190 individuals about their experiences being transgender or gender non-conforming. Jenkins serves as the chair of the Race Equity Subcommittee and helped to create a racial equity committee that includes Minneapolis residents in the conversation. In June 2020, in honor of the 50th anniversary of the first LGBTQ Pride Parade, Queerty named Jenkins among the fifty heroes "leading the nation toward equality, acceptance and dignity for all people." She has spent her life advocating for equality and justice and continues to do just that in her role as a politician. 
Sources:
https://en.wikipedia.org/wiki/Andrea_Jenkins
https://www.yahoo.com/lifestyle/andrea-jenkins-on-being-black-and-openly-transgender-in-politics-193005871.html
https://www.hrc.org/news/andrea-jenkins-becomes-first-openly-transgender-black-woman-to-win-public-o
Mailing Address
23332 Farmington Rd #84
Farmington, MI 48336