Black History Month: Ryan J. Mills
History Makers in the Making 2023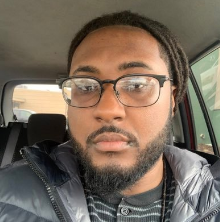 Ryan Mills (he/him) is a board member of Muncie OUTreach, an executive producer of the The OUTcast Podcast, co-host of The Black Myths Podcast, writer, and an activist. Ryan's writing addresses the systematic sociopolitical issues that affect marginalized communities. The OUTcast podcast by Muncie OUTreach is a youth-led podcast that focuses on sociopolitical and cultural issues within the LGBTQ community. The topics they address deal with the experiences of Queer Youth and the systems of oppression that impact them. Ryan's role within the podcast is to arrange the topics discussed by youth, format the episodes, and conduct background research related to the episode.
In the most recent episode of The OUTcast, "Black Trans Femme Table Talk Part 1", we are listening to Hunter Greenleaf and Teri Lightning. The episode begins within a reflection on Trans Day of Remembrance then leads into a reading of Hunter's monologue from a play she is writing called "Trans American". This monologue addresses how her character is viewed as a figure that can never make mistakes unless she wants to end up as the punchline of a joke or objectified. The conversation later shifts into discussion around a journey in exploring gender identity and sexuality. Hunter and Teri both discussed their personal experiences with societal expectations and having their identities get questioned. They also mentioned how race, masculinity, and religion contributed to how their transitions were received. Following this discussion, they shared their thoughts on trans women being depicted in the media and the role that black culture plays in representation. They also go over what makes them gender euphoric, what dating as a trans person is like, and the risks of transmisogyny. The episode wraps up with addressing the current political climate surrounding trans people in sports and the existence of trans people in the eyes of politicians. They end by reiterating the importance of trans safety and trans joy!
Meet Teri and Hunter!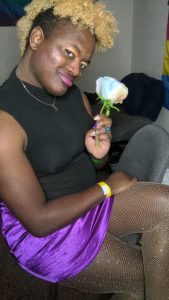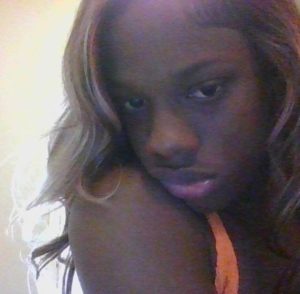 Here's where you can reach Ryan and his content!
Listen to The OUTcast
Listen to the episode referenced in this article
Listen to The Black Myths podcast
Mailing Address
23332 Farmington Rd #84
Farmington, MI 48336