We help to provide the tools needed by transgender youth so they will be empowered, supported and 
and validated as they transition to their authentic life.
The People Who Make the Difference!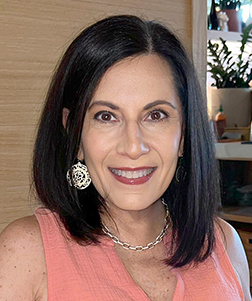 Roz Gould Keith (she/hers)
Executive Director and Founder
I am a wife, mother, sister, aunt, friend, ally and advocate. I began this journey in 2013 when my son came out as transgender. We navigated the journey together so he could get what he needed to transition socially, emotionally, psychologically and medically. It took nearly a year to find appropriate resources to support my child. At that point I knew that we needed to be a support for others out there like us. There was a lot to learn and I'm still learning.
Language has evolved, access to support has become more accessible and conversations around trans identities are more prevalent. Stand with Trans is here to provide life-saving resources and programs for trans youth and their parents. We want our young trans and nonbinary individuals to know they are loved, to thrive in a complicated world, and to be accepted for who they are without stigma, shame, or harm.
Helping others is a passion of mine.  I long for a healthier, safer world. I like good food (plant based). I love my family. I am OBSESSED with my dog. I care about others. I would do anything for my children. I believe in community. To contact me, feel free to email roz@standwithtrans.org.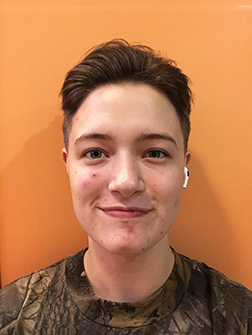 Vic Gipson (he/they)
Support Specialist
I am currently a student at the University of Michigan Flint working toward a degree in Social Work. I am the Support Specialist at Stand With Trans as well as the Co-Facilitator of the My Trans Voice youth advisory council at MOASH. I am very passionate about educating and advocating for others. I enjoy learning about the intersectionality of identities and how those overlaps affect someone's life story.
I am a queer trans autistic man and I am very open about my life. Feel free to ask 
me
 any questions in regards to
 myself or what I do
 and I will do my best to answer them. It's an important note that there is an appropriate time, place, and person where questions can be asked. My openness to answering questions does not apply on behalf of our entire staff or others like me. Please feel free to reach me at 
vic@standwithtrans.org
 for work-related inquiries and at 
vicegipson@gmail.com
 for personal inquiries! 🙂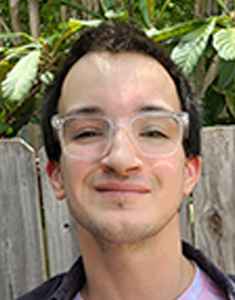 Logan T.J. Harding (he/him)
Research Librarian
My name is Logan T.J. Harding, and I'm the Research Librarian for the Lifeline Library project. I'm a very proud transgender man and dog dad. In the past, I participated in the Avodah Jewish Service Corps service year in Washington D.C. from 2019-2020, where I received training on anti-poverty and anti-racism work through a Jewish social justice lens. Part of that service year also involved working at a digital literacy non-profit named Byte Back, where I led computer foundations and Microsoft Office classes for adults who had been left behind in the digital age due to income inequality and lack of resources. I've also spent many years working in the food service industry as a cook, and recently embarked on a secondary career path at a dog daycare after being active in some dog rescue actions in San Antonio, TX.
In my free time, I enjoy hanging out with and training my deaf dog, playing my Playstation, discovering new-to-me music, jamming out on the ukulele, reading about random research topics, and collecting vinyl records.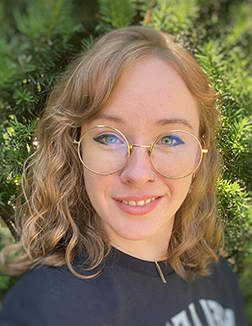 Danica Love (they/she/he)
Program Manager
I'm a lifelong student, activist and Enby creator who's passionate about inspiring through vulnerability and honesty as well as being a part of building and creating safer spaces for people to connect and be their full self.
For the last few years, I was pursuing a career in education through non-conventional routes. I knew I wanted to be involved in teaching, especially about the nuances and beauty of gender, growth after trauma, and mental wellness, but hadn't figured out how. I ended up going down a road of learning about Non-Profit work and aspiring to be a part of it all– and what started as reaching out to volunteer for the summer turned into a staff position!
I graduated with a Bachelors in Creative Writing for Entertainment from Fullsail University in the summer of 2021. In my free time, I'm a writer/ reader, concept artist & world builder, plant parent, guitar cover artist, and anime enthusiast.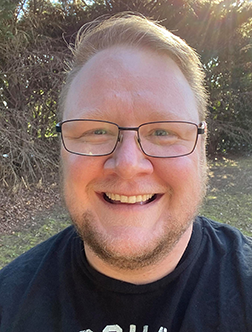 Cameron Parkins (he/him)
Operations Manager
I've worked in higher education for 20 years and hold a Bachelor of Arts in Communication and English, and a Master of Arts in Educational Technology. I live in greater Richmond, VA.
I am here because, when I started my transition journey, Roz was my Ally Mom. We only texted a few times, but our interactions were invaluable at a very stressful time in my life. When I had the bandwidth to be able to give back, I reached out, asking if I could become a Stand with Trans volunteer. I have been fortunate to be involved now on multiple levels – volunteer, board member, and now part of the staff.
I am a dog dad, a self-professed geek with a love for books, playing the ukulele, watching minor league baseball, and going on road trips.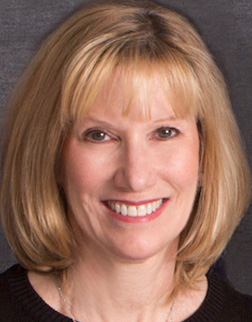 Barbara Shumer (she/hers)
Volunteer
I worked as a public librarian in a variety of professional capacities for over 30 years, primarily working in youth services. I have also worked in an administrative and secretarial capacity at a busy medical office. I am an avid advocate for children and youth, with special interests in early childhood, literacy, and helping people of all ages find resources and information to counter bias and stereotypes. Children need advocates, and I am passionate about supporting them and helping others find the resources and programs to become better educated and informed.
My son, Daniel, is currently a pediatric endocrinologist at the University of Michigan and is the physician provider at the new U of M Pediatric Gender Management Clinic. His passion for helping transgender and gender expansive youth lead to my own interest and enthusiasm. I feel it is important for me to educate and enlighten so many who just do not understand.
I received my Undergraduate degree and Masters in Library Science degree from the University of Michigan.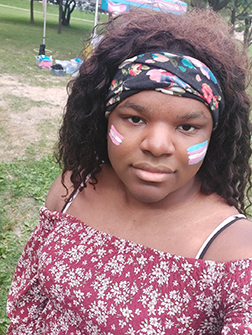 ​S'Niyah Tate (she/her)
MYTV facilitator
I'm your not cis sister from Detroit! I go to GVSU where I'm majoring in psychology and am considering minoring in women, gender, and sexuality studies.
I enjoy talking about and advocating for LGBT rights in America and around the world, traveling, photography, and learning about other cultures.
For the last few years, I've learned so much more about myself and started living more of my life as who I am as a trans woman. I've also learned a lot about the LGBT+ community and would love to expand my knowledge as well as help educate others which is why I'm exited to work with Stand with Trans & MOASH to further LGBT rights and awareness!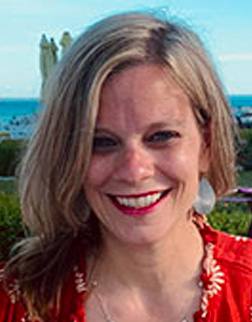 Judie Tomaszewski (she/hers)
Membership/Volunteer Coordinator for Ally Parents
I am a licensed Social Worker who graduated with an MSW from Wayne State University. I recently spent several years working as a Crisis Intervention Counselor at Common Ground in Pontiac. Additionally, I was active in the Mentoring Program at Jewish Family Services and have maintained a close relationship with my mentee for the past 19 years. As mom to a transgender son, I am happy to bring my experience in social services and communication (my undergraduate degree was in Journalism) to SWT and to help with coordinating membership and organizing events for Ally Parents. I've always been passionate about the need to embrace diversity and combating discrimination of any kind as well as helping people to advocate for themselves and their families.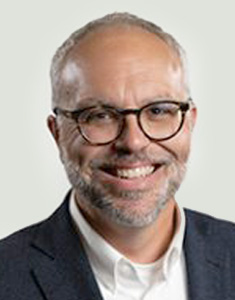 Kevin M. McFatridge (he/him)
President
I am a proud father of my son, Eclipse, and a rambunctious siberian husky, Max; and, happily married to Jennifer. Born and raised in rural Indiana, we moved to Michigan in 2007 by way of New York and Illinois, settling in the Lansing area. Go Green.
I am the Chief Operating Officer for the Michigan State Medical Society, a professional association representing Michigan physicians, with oversight of its revenue, communications, marketing, and subsidiary divisions. I am also an ultra marathoner who may be seen running throughout Michigan most days.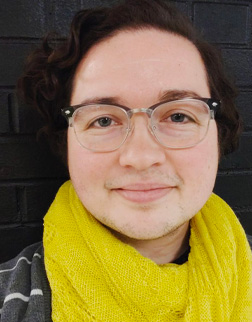 Owen Bondono (he/they)
Secretary
I am a 9th grade English teacher at Oak Park High School and the 2020-2021 Michigan Teacher of the Year. I am also a transgender man. As a teacher, I am passionate about growing student empathy and self-advocacy, and bringing anti-racist and queer-affirming practices into the classroom. I train teachers across Michigan on LGBTQ+ Student Support. I know what it was like to be a queer teenager in school, and my goal is to make this experience more positive and loving for current and future queer youth.
In my spare time, I'm a writer, the Detroit Municipal Liaison for National Novel Writing Month, and a Dungeons and Dragons player.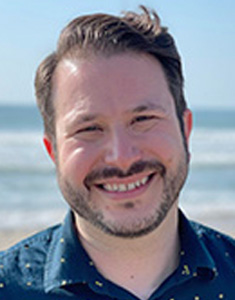 Steven Davis (he/him)
Treasurer
I am a proud gay man who works to make communities more inclusive for all LGBTQ+ members. I've witnessed the barriers that our society places in front of trans friends, family, and co-workers on a daily basis and I want to advocate for a safer, more inclusive world for them.
I am the Assistant Director, Conferences and Missions at  Jewish Federations of North America.
I earned my B.A. from Connecticut College where I majored in fine arts, minored in art history, and completed a Museum Studies Certificate. I love traveling, photography, swimming, and hosting friends and family for elaborate dinner parties. I live in Ferndale, Michigan with my husband, Jacob, and cat, Xavier (aka "Little Cat").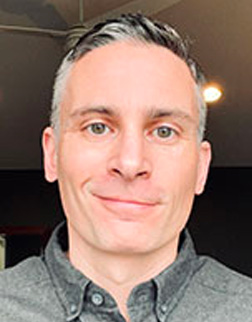 Frank Aiello (he/him)
Board Member
I am a father, academic, and member of the LGBTQ+ community. I grew up in rural Michigan and am a first-generation college graduate. I work at MSU College of Law as Chief of Staff to the  Dean. My interest in the law began when I was appointed to a vacancy on the East Lansing City Council at the age of 20.
I am passionate about creating safe spaces for the LGTBQ+ community and served on the Board of Directors of Affirmations for six years. For self-care I enjoy reading Queer fiction, working out, and hiking in the woods with Dune (my Golden Retriever).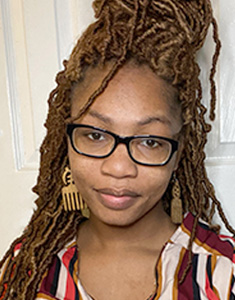 Krystina Edwards, CNP (she/her)
Board Member
I am a Detroit native who spent some time in foster care. While in the foster care system I was under the care of the Ruth Ellis Center which lead me into a life of advocacy and nonprofit development. The city of Detroit proved to be a challenge for a young transwoman therefore, I spent most of my childhood caring for myself, looking for community, and combatting abuse. During undergrad, I held multiple governance roles and internship positions which led to special event and volunteer management roles. I graduated from Western Michigan University with a bachelor of science and a minor in nonprofit leadership which included her Certified Nonprofit Professional (CNP) credentials.
My hope is that trans youth can look at myself and others like me and believe they can accomplish ANYTHING! I dream of a world where trans folks are no long oppressed and until that dream is a reality I will continue to combat.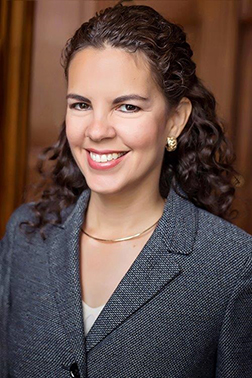 Gisgie Dávila Gendreau (she/her)
Board Member
My husband, Tony, and I have two adult daughters and a teen-age son. Our oldest came out as trans at age 25.
We live on a lake north of Lansing, MI, where we spend as much time as we can outdoors, fishing, canoeing and kayaking. I'm an ultramarathoner and also make sure to bike, do yoga and hike for cross training.
I'm the communications and government relations director for MESSA, a health plan for public school and municipal employees who take care of children and communities around the state. I've also served as a foundation president, a statewide elected official's spokeswoman and as a communications lead for several nonprofit organizations. I started my career as a journalist, so I love telling stories and ask a lot of questions.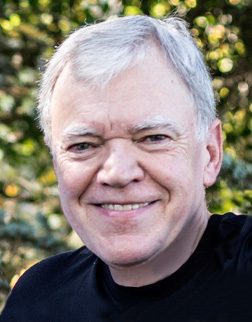 Richard Keith (he/him)
Board Member
I am a proud Dad, husband and ally to my son, Hunter. It's a privilege and honor to be a part of this journey, along with my wife, Roz.
It has been a learning experience, and like any worthwhile learning experience, it forces us to grow, both in knowledge and love, as well as in our willingness to look beyond our bias and pre-conceived notions. We are dedicated to guiding "Stand with Trans" to a place where transgender youth and adults can find the resources and support they need.
I am a Creative Director, dedicated dad and dog lover… I love exercise, writing poetry and watching movies. While living in NYC I served as a Self-Esteem and Substance Abuse Counselor and studied martial arts. I am presently a Certified Radix Practitioner.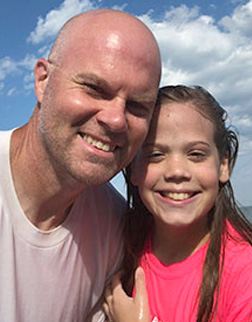 Jason Stafne (he/him)
Board Member
Raising a transgender child has made me a better person, and I'll forever be grateful for that. In 2017-2018, I helped grow SwT's Livonia support group, working with the elementary age kids. I am honored to be part of the life-changing mission of Stand With Trans.
The proud father of two girls, I grew up in Lapeer MI, and earned my bachelor's degree at Michigan State University. I work as an artist for a consulting company specializing in strategy development and alignment. In my free time I'm an artist, reader, fly fisherman, comic book geek, and baseball enthusiast.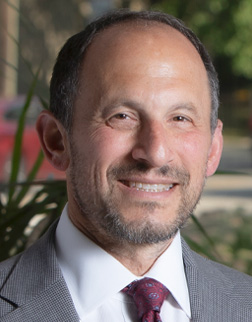 Ken Bernard (he/him)
Investment Advisor
Former Board Treasurer and Member at Large
Ken is president and founder of Bernard Wealth Management. He has been an investment advisor and portfolio manager since 1999, primarily responsible for investment strategy, portfolio management and research.  Prior to founding Bernard Wealth Management, Ken was with Griffin Portfolio Management, and Sigma Investment Counselors.
Ken received a Bachelor of Science degree in Economics and Statistics from the University of Michigan in 1984 and a Masters in Business Administration from the University of Michigan Ross School of Business in 1992. He earned the Chartered Financial Analyst (CFA) designation in 2003.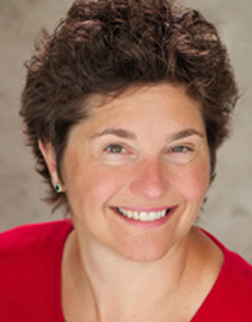 Antonia Caretto, Ph.D. 
Clinical Psychologist
Antonia Caretto, Ph.D. is a fully licensed Clinical Psychologist and a graduate of the University of Michigan and the Alliant International University California School of Professional Psychology.  Dr. Caretto's 1991 doctoral dissertation research was on "Familial Homosexuality Among Women and It's Relationship to Childhood Gender Role Non-Conformity and Adult Sex Role."
Dr. Caretto has a solo private practice in Farmington Hills, Michigan and gender identity development continues to the focus of much of her work. Dr. Caretto presented her research on transgender youth at the WPATH Symposium in Bangkok Thailand in 2014 and recently co-authored an article: "Initial Clinical Guidelines for Co-Occurring Autism Spectrum Disorder and Gender Dysphoria or Incongruence in Adolescents."
In addition to treating gender diverse adults, teens, and children she provides training on transgender identities to a variety of consumer and professional groups including medical professionals at Henry Ford Health System and the University of Michigan, University of Toledo, and Oakland University Medical Schools.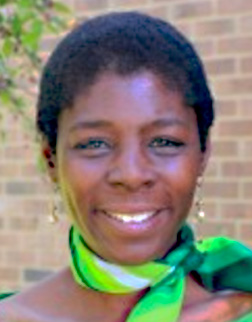 Yma Johnson (she/her)
Writer/Consultant
Yma Johnson is the mother of a nonbinary college student and a passionate advocate for youth rights. She co-founded the Ann Arbor-chapter of Stand with Trans and is a member of the Human Rights Campaign's Parents for Transgender Equality Council.  She also co-chairs the Washtenaw County Health for All Steering Committee. Yma is a committed activist for a variety of progressive causes, including protections for people managing mental illness, housing justice, and sustainable food systems. She is a grant writer and nonprofit development consultant who began her career as a journalist in San Juan, Puerto Rico 25 years ago. She holds a master's degree in creative writing from Eastern Michigan University and a bachelor's degree in psychology from the University of Michigan.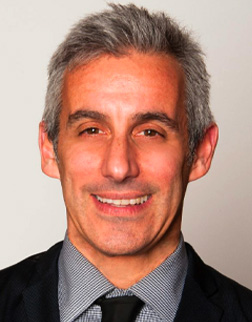 Jay Kaplan (he/him)
Attorney
Jay Kaplan is currently a staff attorney for the American Civil Liberties Union (ACLU) of Michigan's LGBT Project, which was founded in 2001. He advocates for the LGBT community on a number of issues, challenging current laws and moving for reforms.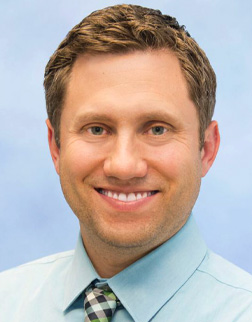 Dan Shumer, M.D. (he/him)
Pediatric Endocrinologist
Dr. Shumer is a pediatric endocrinologist at Mott Children's Hospital, and the founder and medical director of the Child and Adolescent Gender Clinic at Mott. His research has involved the mental health vulnerabilities of transgender youth. His medical degree is from Northwestern University, and he also has a Masters in Public Health from Harvard University. He has a son and lives in Ann Arbor, MI.
Amy L. Ver Wey, MA LLP RPT (she/her)
Mental Health Therapist
Amy received her Master's degree from Western Michigan University in Counseling Psychology and has been licensed as a mental health therapist since 2015. She currently co-owns a private practice, River City Psychological Services, and works with people of all ages, primarily children and young adults. Amy has been a Registered Play Therapist since 2019 and practices a creative, cognitive and interpersonal approach to therapy, incorporating mindfulness, popular culture, art, music, role playing games and technological aspects to modify her treatment on an individualized basis.
Amy identifies as a queer therapist, practices a gender affirmative therapeutic approach and focuses on working with members of the LGBTQIA+ community. She has specifically worked with TGNC youth for her whole career. She has held full membership with the World Professional Association for Transgender Health since 2017 and is a WPATH Certified Transgender Health Provider and Mentor. Amy works to support the transgender community through mental health support, educational advocacy, affirmative letter writing, resource connections, working events, running support groups and being an activist.
We are an equal opportunity employer, and do not discriminate based on race, ethnicity, religion, color, marital status, veteran status, national origin, age, gender, gender identity, sexual orientation, physical size or weight, status as parent or caregiver, pregnancy status, ancestry, or physical or mental disability that can be reasonably accommodated without undue hardship. Our equal employment opportunity philosophy applies to all aspects of employment, including recruitment, training, promotion, transfer, job benefits, pay, and dismissal. Stand with Trans aims to be guided by people most-impacted by the issues at the center of our work. We encourage BIPOC and people with disabilities to apply for open positions.
Mailing Address
23332 Farmington Rd #84
Farmington, MI 48336