Therapy Assistance Program Application
Stand with Trans has available funding from MGM Resorts Foundation to provide access to trans affirming mental health care for transgender and nonbinary youth (and families when needed) who don't have the funds to cover the session costs or do not have health insurance. The person receiving services must live in Michigan and be 13-24 years old. Fees or co-pays for services will be paid directly to the mental health provider with whom youth will be working.
Fees will be provided for a predetermined number of sessions on a case-by-case basis and based on the individual needs of the youth. There are a limited number of sessions available.
Meet Our Therapy Partners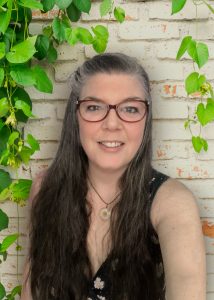 Laurel Blume [she/her/hers]
Therapist
Sometimes we feel stuck and need guidance and support to feel balanced and able to face challenges again. Laurel Blume offers that support in a non-judgmental, safe, and comfortable environment where you are the expert in your life and your values and beliefs are honored and respected.
Mrs. Blume provides talk therapy using a holistic, person-centered approach that focuses on goals identified by you with guidance and collaboration with her toward those goals. Together, you will explore your challenges, wants and needs, and hopes and dreams. Laurel's job is to help you not only begin to realize those dreams but empower you with the knowledge and skills to continue your journey beyond therapy. Mrs. Blume's specialties include Relationships, Life Transitions, Anxiety and Depression, Sexual Attraction and Gender Expansive Identities, Interfaith and Non-Traditional Spirituality, and Sexuality (across the lifespan and alternative practices).
Laurel is passionate about LGBTQIA+ issues and has trained in the San Francisco State University's Family Acceptance Project model of family preservation, developing research-based knowledge & skills in helping culturally diverse families to understand their LGBTQIA+ identified children. She's completed training and is licensed to use the Family Support Model assessments developed by Ruth Ellis Center in collaboration with FAP.
Laurel enjoys participating in advocacy efforts in the greater Detroit community including supporting adolescents and young adults at Ferndale Pride and attending speaking and educational engagements to promote safety and well-being for LGBTQ+ identified people. Laurel served on the Southeast Michigan Sexual Orientation and Gender Identity Health Equity Counsel. Currently, Mrs. Blume is member of American Counseling Association (ACA), and Society for Sexual, Affectional, Intersex, and Gender Expansive Identities (SAIGE).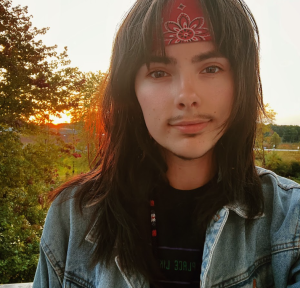 Axel Hettinger, LLMSW (he/him)
Axel specializes in client-focused therapeutic techniques. His work incorporates the arts and any special interests clients may have. Axel is a queer therapist who strives to create a welcoming, affirming, and warm environment for all clients, and specifically works with LGBTQIA+ clients seeking gender-affirming care. For several years he's worked with adolescents as a counselor, mentor, and community organizer. Axel is a regular collaborator and facilitator with the Grand Rapids Pride Center and speaks at Universities and schools to promote cultural understanding of underserved communities.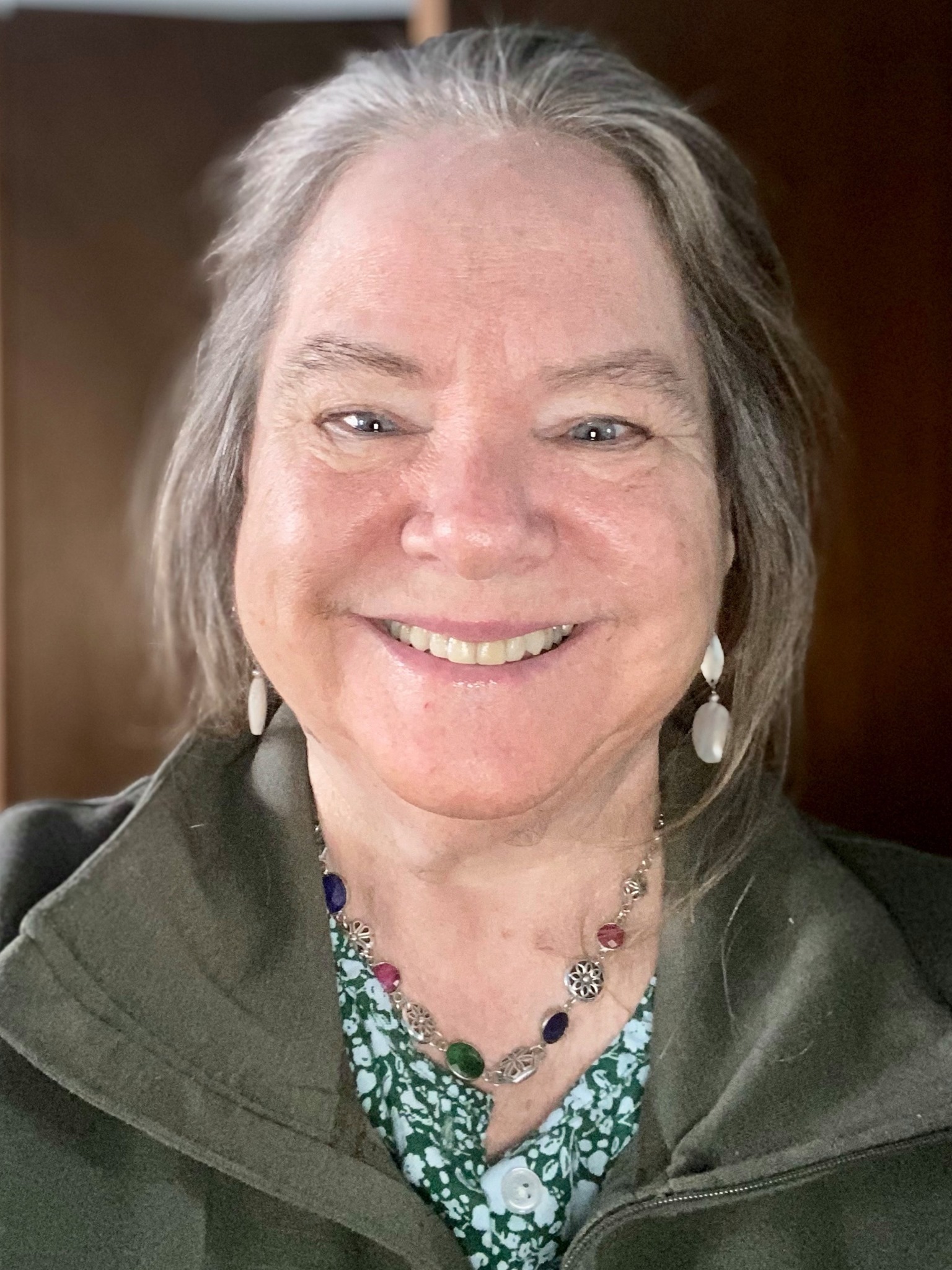 Susan Radzilowski, MSW, LMSW, ACSW (she/her)
Susan Radzilowski received her MSW degree from The University of Michigan where she majored in Interpersonal Practice. Susan has worked as a Clinical Social Worker for over 35 years and has worked with individuals of all ages as well as families. Susan's goal as a therapist is to offer her clients a safe space to process life events. She works collaboratively with her clients to help them choose the path forward to meet their needs. Susan is a kind and attentive therapist who cares deeply for those who entrust her with their mental health needs. Susan's practice is fully online.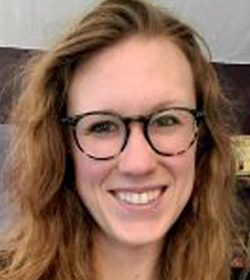 Amy Ver Wey, MA LLP RPT (she/her)
Therapist
Amy practices an active and interpersonal approach to therapy, incorporating mindfulness, popular culture, art, music, role playing games and technological aspects to modify her treatment on an individualized basis to best meet the needs of her clients. She works with clients of all ages, primarily working with children and young adults and is a Registered Play Therapist. She meets people where they are in their journey and helps walk with them. Amy strives to create a genuinely warm therapeutic environment based upon empathy, resiliency and a relatable atmosphere to help normalize mental health services.
Amy practices a gender affirmative therapeutic approach and focuses on working with members of the LGBTQIA+ community and has specifically worked with gender expansive youth for many years. She has held full membership with the World Professional Association for Transgender Health since 2017 and is a WPATH Certified Transgender Health Provider.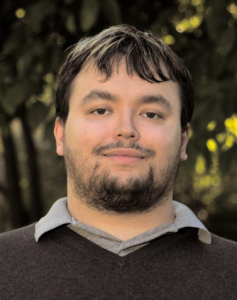 Paul Wierzbicki LLMSW, CFSW, GCDF [he/him or they/them]
Therapist
Paul is Queer, here, and ready to help you heal!
Before they were a therapist, they were in the patient's seat. He knows firsthand how anxiety provoking and uncomfortable opening up and telling your story is; however, he also knows how amazing it feels to regain control of your anxiety and/or depression and heal. (Amongst other symptoms, too!)
Paul helps his patients through validation and using methods such as Cognitive Behavioral Therapy through a trauma informed approach. He practices through a lens of non-judgement to help work through the shame and guilt that is associated with trauma, abuse, bully, and other common experiences in the LGBT community.
Their, apparently, radical philosophy to therapy is that YOU are the expert. He believes he is just there to help you make the changes you want to make. At the end of the day, we have the same goal: Help you start living your most authentic life.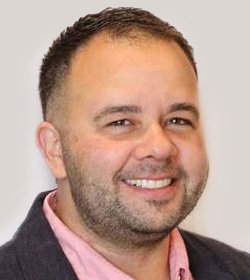 Nick Zielke, MSW [he/him]
Therapist
Nick specializes in Gender, Transgender, Intersex, Gay, Lesbian, Bisexual, and Asexual identity working with individuals and their loved ones who seek support in navigating challenges presented. He works with clients dealing with Bullying and Oppression, Depression, Anxiety, and Suicidal Ideation. He utilizes a combination of Strengths-Based Perspective and Mindfulness Based Approach during Cognitive Behavior Therapy (CBT). He follows the World Professional Association for Transgender Health (WPATH) and NASW Code of Ethics. He has completed Level 1 of WPATH certification. He provides clients with a safe-space to come-out to the people who are close to them; providing assistance and guidance with this process.
His goals as a Clinical Social Worker are improving others' lives and helping them overcome the challenges associated with their sexual orientation or gender identity. He strives to guide clients through one of the most critical times of their life. He writes Letters for Hormone Replacement Therapy & Gender Confirmation Surgeries.
His role as a Social Worker and Gender Therapist is to help clients find the direction and resources they desire to reach self-sufficiency, so they can reach their true potential. He consults schools and other professionals to educate and supervise their work with gender non-conforming individuals.
Mailing Address
23332 Farmington Rd #84
Farmington, MI 48336