Meet our Stand with Trans support group facilitators!
We are so excited to introduce you to our volunteer support group facilitators!
Michael Chaney, PhD, LPC, ACS
Dr. Mike Chaney, LPC, ACS (he/him) is a licensed counselor and an associate professor in the Department of Counseling at Oakland University. For the past 20+ years, his clinical and research interests have focused on LGBTQ+ issues, addiction, and social justice issues. As a member of the LGBTQ+ community, he is committed to giving back to and advocating for all members of our community. One of his philosophies is that personal growth and self-awareness should be a fun process. He has specialized training in adventure-based group counseling. He is a competitive runner and a dad of two spoiled pups.
Mike will be co-facilitating the Thursday trans teen group.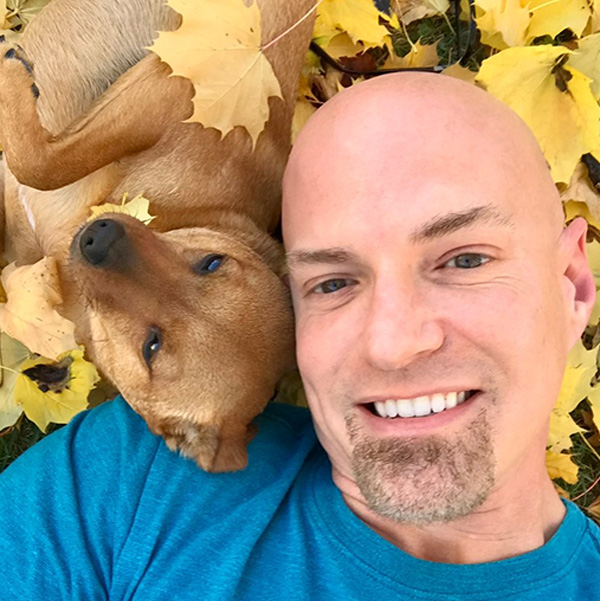 Amanda Erhardt
Amanda (she/her/hers) is a Clinical Mental Health Counseling Master's student at Northwestern University. She believes that support groups and therapeutic experiences provide individuals with the opportunity to grow into the most authentic version of themselves. Amanda recognizes the importance of supporting and advocating for individuals in marginalized bodies and marginalized communities. Amanda trains under the supervision of Dr. Nicole Law, PsyD, LP., specializing in working with trans folks and trans teens.
Amanda facilitates the Monday teen group and co-facilitates as the Tuesday Tween group.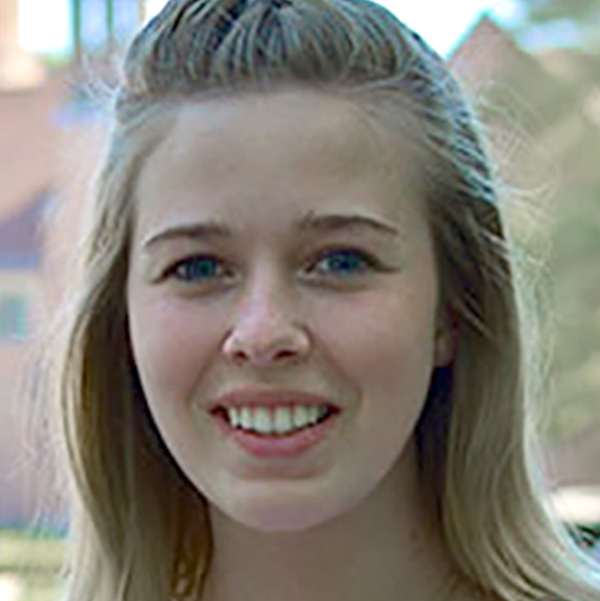 Lu Evergreen, LMSW, LISW, CNP
Lu Evergreen (they/them), LISW, CNP is the Program Manager of Stand with Trans and leads the nonbinary young adult support group on a monthly basis. Lu graduated with a Master's in Social Work from the University of Chicago in 2010 and is now a licensed social worker in both Michigan and Iowa. Lu specializes in working with LGBTQIA+ folks and those who have experienced trauma. They are committed to helping create systemic changes that will make this world a friendlier place for QTBIPOC folks and others on the margins of our society. In their free time, Lu enjoys camping, hiking, growing food, foraging, and giving back to the land. They are community-oriented and greatly value the connections they've built in their life.
Lu facilitates the non-binary young adult group.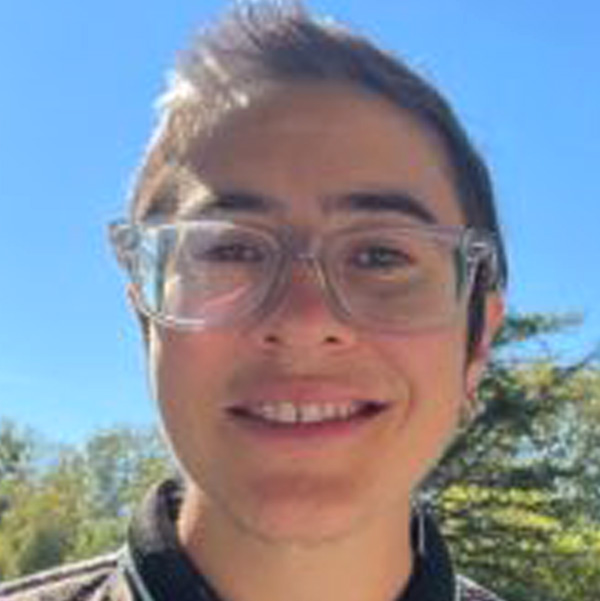 Axel Hettinger
Axel (he/him) is a transgender two-spirit man from the Florida Keys who is currently completing his master's in social work at Grand Valley State University. Currently working at the Grand Rapids Pride Center, Axel helps to provide essential services, care, and counseling to members of the LGBTQIA+ community. His work often branches over into the arts, and he specializes in using visual art and media integration in practice. While he works with all ages, Axel's work primarily centers around helping adolescents and young adults in the community. Axel received his undergraduate degree in History and is an alumnus of Interlochen Arts Academy.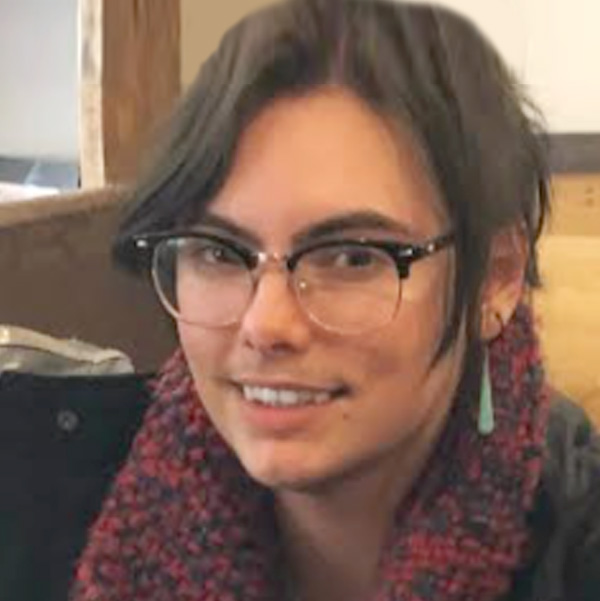 Melissa Hill
Melissa (she/they) identifies as non binary and bi/pansexual. Melissa is a current graduate student at Oakland University studying Clinical Mental Health Counseling. Prior to the program, she graduated in 2010 from University of Michigan-Dearborn with a BA in Women's and Gender Studies and a BA in Urban and Regional Studies with a minor in Art History. In her free time, she loves walking her dog, being a novice gardener, and playing board games with her partner and her friends.
Melissa will be co-facilitating the Thursday trans teen group.
Hunter Keith
Hunter Keith (He/Him), is a 22 year old transgender male. He is in his final year working toward both a psychology degree and a social work degree. Hunter loves spending time with friends and hanging out in nature. He has two bald pythons, a bearded dragon, and a beta fish named Marvin.
Hunter will be co-facilitating the Tween group.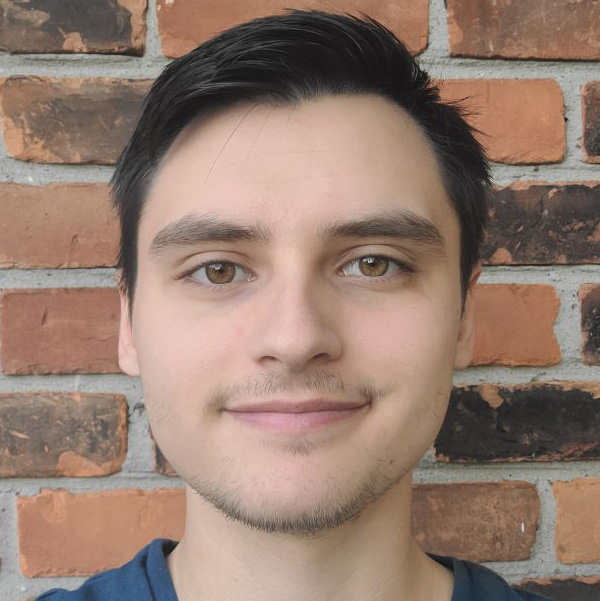 Amy Ver Wey, MA, LLP, RPT
Amy (she/her) received her Master's degree from Western Michigan University in Counseling Psychology and has been licensed as a mental health therapist for over six years. She practices an active and interpersonal approach to therapy, incorporating mindfulness, popular culture, art, music, role playing games and technological aspects to modify her treatment on an individualized basis to best meet the needs of her clients. She works with people of all ages, primarily working with children and young adults and is a Registered Play Therapist. She meets people where they are in their journey and helps walk with them. Amy strives to create a genuinely warm and supportive environment based upon empathy, resiliency and a relatable atmosphere to help normalize mental health services. Amy practices a gender affirmative therapeutic approach, focuses on working with members of the LGBTQIA+ community and has specifically worked with TGNC youth for many years. She has held full membership with the World Professional Association for Transgender Health since 2017 and is a WPATH Certified Transgender Health Provider.
Amy will be co-facilitating a new Sunday afternoon group out of Grand Rapids, MI (meeting virtually for now).
Sign up for a parent/caregiver, tween, teen, or nonbinary young adult support group. Our groups are free, but pre-registration is required to receive the Zoom link.
Mailing Address
23332 Farmington Rd #84
Farmington, MI 48336